Wheel Spacers-Hub-Centric Wheel Base Spacers 7mm,10mm,15mm,21mm (Pair) For 5x130mm Bolt Pattern with 71.5mm Centerbore Hub (All versions of 911 Porsche)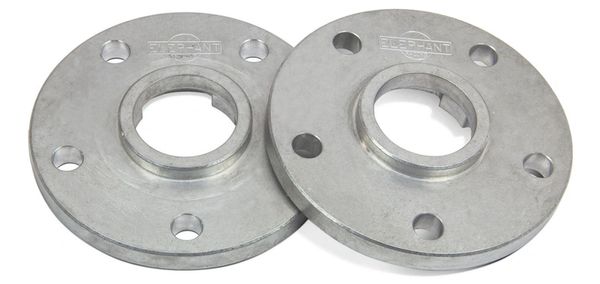 Wheel Spacers-Hub-Centric Wheel Base Spacers 7mm,10mm,15mm,21mm (Pair) For 5x130mm Bolt Pattern with 71.5mm Centerbore Hub (All versions of 911 Porsche)
Any size 1mm-32mm in 1mm increments
Our System achieves any spacer size by combining Base Spacers with Spacer Shims. When you are stuffing the widest tires under your fenders or achieving the perfect stance, every millimeter counts.
How it works:
1. Choose the Base Spacer closest to your desired fit
2. Add Shim Spacers to achieve perfect fit. Shim Spacers can be stacked up to 10mm high, 5mm behind and 6mm in front.
Don't know exactly what you need? Adjustable Tuner kits are also available. Tuner kits include an assortment of shim spacers which will provide up to 11mm of adjustment in 1mm increments
Spacers fit Porsche vehicles that use a 5x130mm bolt pattern and a 71.5mm center bore. The wheel spacer hub ring maintains the factory hub dimensions and does not negatively affect wheel fitment. Choose size (Sold in Pairs)