Body Components-991.1 & 991.2 Turbo & Turbo S Moshammer Ram Air Scoops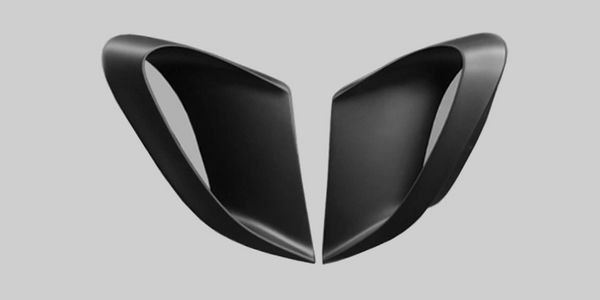 Body Components-991.1 & 991.2 Turbo & Turbo S Moshammer Ram Air Scoops
High Quality Moshammer Ram air Scoops for 991.1 & 991.2  Fits both Turbo & Turbo S

A highly functional detail!! The MOSHAMMER® Ram Air Scoops are extreme larger than the original scoops at the side.
The Ram Air Scoops are supply much more air / pressure to the intercoolers!!
These features a very high performance efficiency....up to 10% more air pressure!!
Choose between Satin Black & Gloss Black
*** Final Cost is only a close estimate . All shipping & product prices will be made exact within a couple of days after the  order is placed . All our high quality body components come direct from Europe . They use the Euro as their currency and the United States uses the US Dollar . Both currencies are changing value like the stock market every day . All customers will either get a partial refund or asked to provide additional funds. All customers will get a 100% refund if correct cost is not affordable  . In many cases a customer will order several parts and the shipping is crazy high; please don't worry because every sale is assigned to a person who will make sure all details are correct before any of these parts are shipped direct from the manufacture in Europe. All parts are made to order and there are no returns but each order is fully insured against damage in shipping.