Body Components-991 Turbo & Widebody Carrera Moshammer Front Bumper Air Vent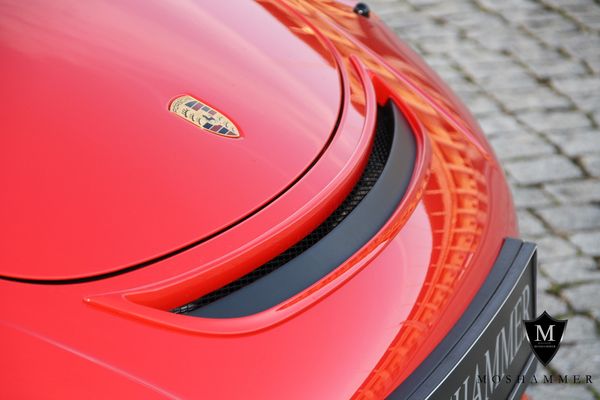 Body Components-991 Turbo & Widebody Carrera Moshammer Front Bumper Air Vent
             ***EVERY ORDER IS REVIEWED BEFORE SHIPPED AND IF YOUR PURCHASE  IS FOR MORE THAN ONE PART EXCESS SHIPPING IS REFUNDED TO YOUR CREDIT CARD OR PAYPAL ***   

                                                                                                                                                                                                                                               Quality Moshammer 991.1 & 991.2 Turbo & Widebody Carrera S,4,4S GTS Front Air Vent Grill.   Choose model year.Patented mounting system:  This part is made of HPC ,which stands for High Performance Composite. Its the same material which will is used in the manufacture of yachts and airplanes.It is extremely strong and very light.  .
For example our 991 frontfenders, 1 fender weighs under 3 kg.
 

*This part requires cutting the bumper cover . We include a quality pattern and directions.

 * Due to the fact that the Euro and US Dollar are always changing value there maybe either a rebate or additional funds required.
4S,GTS,Targa,and Cabriolet 
* The vent installation requires cutting the original bumper cover .
**All orders for (Moshammer) body components are shipped from our European manufacture direct to the customers .The exact cost of shipping listed in our online store is only an estimate because we ship all over the world and there is no way we know of to quote an exact price on large body parts that need to be boxed and sometimes crated .We offer every customer a service to aid in the ever more difficult business of importation. Before any order of body components is shipped, each order is gone over by the sales manager to make sure the price is correct. When the price is far from accurate an exact product price and shipping quote will be sent to the customer, along with a refund for any excessive product/shipping cost charged in a part (happens especially with multiple parts). It is very common that the product and shipping cost are not correct ,if so, the customer will be notified of the amount to be refunded or given simple directions on how to make payment for additional funds. If the customer prefers to cancel the order then a complete refund will be made promptly. We are sorry for any inconvenience this may cause, but we are customers also , want to sell/ship high quality  products made in Europe worldwide, and keep prices as fair as possible. This method ,although more labor intensive, makes the product and shipping cost the exact amount and really benefits the customer . Our special niche in this business is importing very high quality aftermarket parts for Porsche automobiles from Europe.Each customer will be need to pay any import tariffs directly to the shipping company usually the day before your parts are delivered. DHL is the most popular shipping company used by both France and Germany. The import tariff in the USA is about $150.00 on a $4000.00 purchase in 2020
                                                                                                                                                                                                                                          (Moshammer